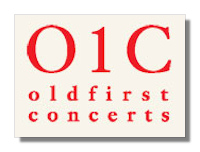 Summertime in San Francisco is synonymous with Old First Concerts, one of the Bay Area's most respected and unique concert series since 1969. Featuring jazz artists, non-mainstream performers and multicultural musicians, Old First Concerts provides a venue to showcase a wide array of talent in diverse genres. Of course, it's not just the obscure and incredible musical acts that appeal to the masses who look forward to Old First Concerts each year, but also the stunningly artistic and exquisite setting of the Old First Church.
The physical setting of the Old First Church has been called, "A performer's dream" because it is easy on the eyes and provides a great acoustic atmosphere, as well. Bringing old world charm and a graceful ambiance, the venue is intimate and pleasing. In addition, there is one focal point in the venue that is quite appreciated. Performers and audience members alike enjoy the stately Steinway concert grand piano and the talent who graces its keys.
If you need a hotel room in San Francisco, visit San Francisco Hotels, the leading hotel reservations site in the Bay Area. Via CheapHotels.org you can find cheap hotels in San Francisco.
Enjoy the Bay Area's Best Music on a Budget
That talent has been entertaining music aficionados since 1970 as part of the Old First Concerts. This seasoned concert series boasts of premiering many important musical compositions as well as introducing numerous gifted artists who are now enjoying national and even global recognition such as: The Kronos Quartet, Weslia Whitfield, Ali Akbar Khan; pianists Clive Swansbourne and Jeffrey Kahane; the Lark String Quartet; and guitarist David Tanenbaum to name a few.
That's why there is such excitement every year when Old First Concerts announces its concert series. Faithful fans know the reputation of this stellar concert series, and they know they will be introduced to performers who might one day have international acclaim. And, new audience members are drawn to the event by its unique ambiance and refreshing affordability. Reasonable ticket prices are a big draw in a pricey market like the Bay Area – especially for such a quality lineup of performances.
Old First Concerts has been providing performances of chamber and recital repertoire for more than 40 years, offering appreciative audiences opportunities to hear established and emerging artists do music that they might not do elsewhere. This venue has been described as "a safe house" for musicians to be creative on their own terms. And, that's one of the main goals of Old First Concerts – to continue that rich tradition and allow more music lovers the artistic experiences awaiting them inside the Old First Church walls. If you go, you might experience blues, folk, avant-garde or jazz in a way you've never enjoyed before, so go expecting to be amazed and thoroughly entertained.