Glen Tetley is one of a number of choreographers who have explored the balletic possibilities of Michael Torke's music. On the basis of the Royal Ballet performance of Amores I saw in London last year I believe he has a real affinity for Torke's music and I am sure that in the future we will see further collaborations between them !
Glen Tetley was born in Cleveland, Ohio, in 1926. While he was at Columbia Medical School he saw Anthony Tudor's Roméo and Juliet performed by American Ballet Theater and decided that he wanted to become a dancer. He transferred to New York University and began studying dance; in 1948 he graduated with a science degree. He trained as a scholarship student with the modern dance pioneer Hanya Holm and danced with her company between 1946-51. In addition he was her assistant in the Broadway productions of Ballet Ballads, Kiss Me, Kate and Out of this World. He was also taught by Margaret Craske and Tudor. These influences have continued to manifest themselves in Tetley's choreography.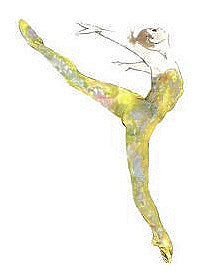 By 1948 Tetley was dancing in New York City Opera productions and he began to move in other directions. He appeared in the world premiere of Menotti's opera Amahl and the Night Visitors on NBC television in 1951. In 1955 he toured with John Butler's American Dance Theater.
Tetley's performing experience was prodigious and eclectic; he danced in the companies of Martha Graham, Doris Humphrey, Charles Weidman, José Limon and Pear Lang; he was a founding member of the Joffrey Ballet and principal soloist of American Ballet Theatre; and in 1961 he joined Jerome Robbin's Ballet USA (appearing in Robbin's On the Town).
He then stopped dancing for a year and gathered a small group of dancers. In May 1962 in New York they presented the first all – Tetley programme; the evening ended with Pierrot lunaire (to Schoenberg's song cycle), which became Tetley's calling – card in Europe, proclaiming his ability to create movement that could bring new life to such symbolic figures as Pierrot, Columbine and Brighella.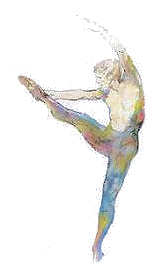 In autumn 1962 Tetley became the guest dancer and choreographer with Netherlands Dance Theatre; he later became its artistic director. His work there led to invitations to mount his ballets for other companies, and at the same time he gathered his own group for special seasons and tours. He became associated with Ballet Rambert, for which he both revived his earlier ballets and created new ones; these included Ziggurat, which opened new doors to methods of lighting (John B. Read), design (Nadine Baylis) and use of music (Stockhausen), and his only full – evening ballet, The Tempest (1979), with music by Arne Nordheim.
For the Stuttgart Ballet Tetley choreographed several works, including Voluntaries (1973), on of his most personal creations, dedicated to the memory of John Cranko, whom he succeeded as the company's director. For Stuttgart he also created Greening and Daphnis and Chloé. With the Royal Ballet he created Field Figures (1970), Laborintus (1972) and Dances of Albion – Dark Night: Glad Day (1980) and he staged Voluntaries for the Company in 1976.
Tetley has now worked with most of the major companies in the world, including the Royal Danish Ballet, Royal Swedish Ballet, National Ballet of Norway and the Paris Opéra Ballet. He created Orpheus (1987) for Australian Ballet, who danced it at the Royal Opera House, Covent Garden, in 1988.
From 1987 to 1989 Tetley was artistic associate of the National Ballet of Canda, for which he revived earlier masterpieces and created new works. For the latter he turned to literature and social history, Alice (1986) deals not only with Lewis Carroll's Alice in Wonderland but the relationship of the author and Alice Liddell Hargreaves, the girl who inspired the story. La Ronde (1987), based on Schnitzler's play, explores the decadence of fin – de – siècle Vienna. Tagore (1989) is named after Rabindranath Tagore, on whose poems the ballet score, Alexander Zemlinsky's Lyric Symphony is based.
Among Tetley's other outstanding works are The Anatomy Lesson, inspired by Rembrandt's painting and used by BBC television as the subject of a programme about Tetley's work, the sensuous love duet Ricercare and the enigmatic, beautiful Mythical Hunters. Tetley's inspiration has ranged from Sumerian art ( Ziggurat) to pre – Columbian American Indian sources (Arena), from Chinese calisthenics (Embrace Tiger and Return to the Mountain) to a comedy anthology of cinema clichés (Imaginary Film). He has turned his hand to pure dance works, for example Gemini, a virtuoso piece for four dancers to a symphony by Hans Werner Henze, and has presented his own choreography to outstanding ballet scores – The Rite of Firebird and Pulcinella. The one quality of Tetley's ballets have in common is that of experiment, notably in Sphinx (1977), Contredanses (1978), Praeludium (1978), Summer's End (1980), Murder Hope of Women (1983), Revelation and Fall (1984) and Dream Walk of the Shaman (1985).
In 1981 Tetley received the Queen Elizabeth II Coronation Award from the Royal Academy of Dancing. His television production of Firebird, with the Royal Danish Ballet, won the 1982 Prix d'Italia RAI Prize, and the 1983 Edinburgh Festival presented him with the Tennant – Caldedonian Award for Murder Hope of Women. In 1986 he was awarded the Ohioana Career Medal from his native Ohio. He received the Alumni Achievement Award from New York University in spring 1988. He has just been awarded the Order of Merit by the King of Norway.
In April 1991 the Dance Theatre of Harlem presented the premiere of Dialogues at the Kennedy Center in Washington DC. Tetley has since choreographed over 70 ballets, including in 1994 Oracle, set to the music of Carl Vine, for National Ballet of Canada. He continues his career as a freelance choreographer with a close affiliation to American Ballet Theatre and National Ballet of Canada. ' There is no such thing as permanent security', he says. ' We all have to exist in a continuous state of readjustment or we are dead.'
If you have any comments, additions or questions I would be really pleased to hear from you!
Copyright © David Charlton, 1995-2000.
Source attribution: Kind permission to use this material was given by Glen Tetley.