Concert Review
From Obscurity to Light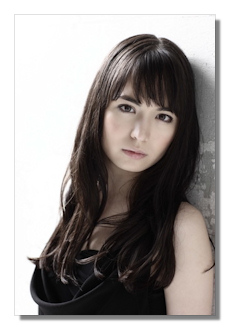 By Marc Haegeman
Alice Sara Ott, piano
Danish National Symphony Orchestra/Thomas Dausgaard
Aachen, Eurogress, April 14, 2012
The Danish National Symphony Orchestra was founded in 1925 as the national radio orchestra in conjunction with the Danish Broadcasting Corporation. Two legendary conductors played a key role in its formative years, the German Fritz Busch and the Russian Nikolai Malko. Over the years the orchestra has been working with several of the most acclaimed chefs, as well as composers as varied as Stravinsky, Prokofieff, Hindemith, Boulez and Henze when they came to premiere their work in Denmark. The Danish maestro Thomas Dausgaard acted as its principal conductor between 2004 and 2011 and while succeeded by Rafael Frühbeck de Burgos in September 2012, Dausgaard remains the orchestra's honorary conductor. Touring from Copenhagen to Germany, they brought to Aachen a program with works by Robert Schumann, Edvard Grieg and Richard Strauss.
Dausgaard may have offered with the Swedish Chamber Orchestra on the BIS label refreshing readings, inspired by period-performance practice, of Robert Schumann's orchestral oeuvre, his performance of the Third Symphony ("Rhenish") in Aachen remained no less solidly traditional. The Danish National Symphony Orchestra appeared in full force with a very extensive string section, grounded on no less than eight double basses. The massive sonority that Dausgaard obtained in the earlier parts reminded me of Tchaikovsky's observation who, although a great admirer of Schumann's, regretted "the colorless and all too thick texture of the orchestration". Dausgaard's tempi for the first two movements were moderate (the Danish idea of Schumann's "Lebhaft" was definitely subdued), yet it was by a careful dynamic control that he caught our attention – a recurrent quality of this concert. Climaxes were well prepared and made sufficient dramatic impact without ever falling into excesses. Nowhere more so than in the fourth movement, inspired by Schumann's visit to the Cologne cathedral, where the excellent brass section intoned with plenty of majesty and pomp. Not a surprising reading, but nonetheless an expertly crafted one, as the initial monotony gradually opened up in the last movements to a brighter and more balanced sound picture, reflecting as it were a quest from obscurity to light.
Light and color were profusely shed in Edvard Grieg's Piano Concerto, which for one thing seemed glorious HD technicolor compared to the preceding Schumann. Moreover, Grieg benefitted from the presence of the German-Japanese pianist Alice Sara Ott, who is a sensitive artist always in search of a distinctive timbre. Her playing vibrated with emotional fervor, underpinned by an elegantly discreet virtuosity. She made the ebb and flow sound spontaneous and remained keenly alert to changes of mood, quite tellingly so in the cadenza which was by its imaginative crescendo of feeling and tension totally absorbing. You may have heard this concerto 429 times, yet Ott guarantees something of a rediscovery. As has been noted before Ott also takes special care of the interplay with the orchestra and it was a delight to find Dausgaard totally responsive to her subtle pianism. Conductor and soloist almost continuously kept eye-contact. The Adagio was pure magic indeed when Ott's luminous piano emerged out of Dausgaard's delicately woven tapestry. The characterful woodwinds and an especially superb first horn added to the overall splendor. The last movement was shivering with joy and healthy energy, contrasting with the lyrical beauty of the cantabile theme introduced by the flute and evolving into this tender dialogue between piano and woodwinds. Dausgaard prepared a grandiose finale for Ott, topped by the brass in full glory.
With a telling gesture Alice Sara Ott presented her bouquet of flowers to the first horn player, before returning, teasingly, for a single encore – a simple but beautiful rendition of Beethoven's Für Elise.
The concert was concluded by an exhilarating performance of Richard Strauss' Till Eulenspiegel's Merry Pranks, splashing color all over the place with a brush handling that would have made Van Gogh proud. The Danes responded with irresistible zest and impressive virtuosity. Solos had tremendous character, with again an outstanding brass section (once more kudos to the first horn player) and strong woodwinds, while Dausgaard secured both the drama and the impish humor of the score. He magnified Till's capering to agreeable theatrical effect, yet adroitly prevented the score from falling apart into a sequence of contrasting episodes. The buildup towards and the execution scene itself sounded especially terrifying with rasping, dark brass and punchy percussion. The final moments, however, depicting the hero's immortality found genuine tenderness and were basking in a glorious sun.
Copyright © 2012, Marc Haegeman