Concert Review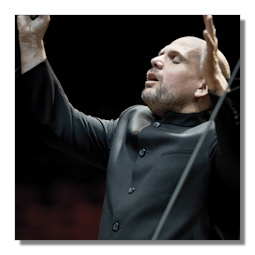 Die Walküre
Siegmund - Stuart Skelton
Sieglinde - Heidi Melton
Hunding - Falk Struckmann
Fricka - Michelle DeYoung
Brünnhilde - Petra Lang
Wotan - Matthias Goerne
Valkyries -
Sarah Castle
Karen Foster
Katherine Broderick
Anna Burford
Elaine McKrill
Aurhelia Varak
Okka von der Damerau
Laura Nykänen
Hong Kong Philharmonic Orchestra/Jaap van Zweden
Hong Kong Cultural Centre Concert Hall 23 January 2016
After last year's widely acclaimed performances of Das Rheingold, the concert Ring cycle of the Hong Kong Philharmonic, which is to be spread over four seasons, continued this year with Die Walküre at the Cultural Centre Concert Hall, where the orchestra presented an athletic and dramatically cohesive account of the score under its music director Jaap van Zweden in this second and final performance on January 23, 2016. And if van Zweden is as yet unable to plunge the emotional depths of the Todesverkündigung, the final moments of the opera were exquisitely shaped and suffused with a warm elegiac glow that proved to be absolutely mesmerizing. In the end, an ecstatic audience greeted the performers with prolonged standing ovations, which is quite a rare sight at local concert venues.
Heroic in timbre, rock-solid in technique and performing with keen musicianship, tenor Stuart Skelton was a magnificent Siegmund in every way, and he was ideally partnered by the tonally radiant and touchingly characterized Sieglinde of Heidi Melton. Falk Struckmann seasoned Hunding and Michelle DeYoung's imperious yet superbly-sung Fricka were also highly commendable. As Brünnhilde, Petra Lang was suitably impetuous and girlish, and her singing, always vivid and accurate, was free of the wide vibrato that afflicts many interpreters of the part. That said, one occasionally hankers for a more refulgent tone, especially in those higher-lying passages.
Despite the formidable demands of the music, Matthias Goerne was surprisingly a more credible Wotan here than in Rheingold, where his under-projected though nuanced performance lacked both tonal gravity and interpretative authority. Indeed, much of his singing in Act 3 was impressive. Unfazed by van Zweden's broad tempos, the baritone offered a surpassingly beautiful and heartfelt rendition of the Abschied. It nevertheless remains a fact that he did have difficulties in riding a Wagnerian orchestra at full throttle, and much discretion is called for should he decide to take on the part in any staged production. The rousing team of Valkyries (comprising Sarah Castle, Karen Foster, Katherine Broderick, Anna Burford, Elaine McKrill, Aurhelia Varak, Okka von der Damerau and Laura Nykänen) made quite an impact. As in last year, sound engineers were working busily behind the scenes with a live recording from Naxos in the pipeline.
Copyright © 2015, Vincent H.K. Lau