Concert Review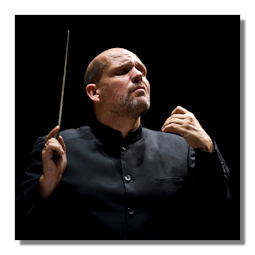 Siegfried
Siegfried - Simon O'Neill
Mime - David Cangelosi
Wotan/Wanderer - Matthias Goerne
Alberich - Werner van Mechelen
Fafner - Falk Struckmann
Woodbird - Valentina Farcas
Erda - Deborah Humble
Brünnhilde - Heidi Melton
Hong Kong Philharmonic Orchestra/Jaap van Zweden
Hong Kong, Cultural Centre Concert Hall, 22 January 2017
When the Hong Kong Philharmonic and its music director Jaap van Zweden embarked on Das Rheingold in 2015 to inaugurate their first ever Ring cycle (to be given one opera each year in concert form), few would have expected that the venture could garner such an amount of international attention. The widespread critical acclaim is, in part, thanks to the live recordings released by Naxos, which have helped to bring their performances of Rheingold and last year's Die Walküre to a much wider audience. But it is also true that van Zweden has, within a comparatively short time, transformed the Hong Kong Philharmonic into a Wagnerian orchestra to be reckoned with, and that the level of casting has been consistently high (including some interesting choices, such as Matthias Goerne's Wotan) with almost all the singers being able to deliver the goods. Such notable achievements would have won over anyone who managed to attend these shows.
Happily, such excellence in music-making was once again very much in evidence at their concert performances of Siegfried. In fact, van Zweden's interpretation of this third instalment was arguably even more inspiring – he displayed a magisterial command the structure of each of the 3 acts, such that both the architecture of the music drama, as well as the many glories of Wagner's splendid but intricate orchestration, were revealed in full on this second performance (January 22, 2017) at the Cultural Centre Concert Hall. Orchestral balance was perfectly judged and not a single phrase was left to chance. Yet, nothing sounded overly calculated, and the performance was brimming with vitality and expressiveness. The Hong Kong Philharmonic (with the help of a few additional players seconded mostly from German orchestras) was also in enviable form, with members playing with total commitment and thrilling intensity. It was only until the very end of this musical marathon did a slight degree of fatigue become apparent. In all, this is another magnificent performance that fully justified the ambitious undertaking.
Tackling the cruelly demanding title role for the first time, Simon O'Neill sang with exceptional stamina, admirable musicianship as well as a fresh, clean tone all the way to the end, which is a considerable feat in itself. The voice is perhaps a tad small for the part (he was occasionally swamped by the on-stage orchestra, especially when the brass was at full throttle) and his interpretation lacked the ultimate sense of bravado that one would have expected from a young, intrepid hero. Still, this was an auspicious role debut. Returning as Mime, David Cangelosi almost stole the show with his tremendously characterful and generously-voiced performance, which won a huge ovation during curtain calls. Indeed, his Mime was the most all-rounded portrayal in the midst of this estimable cast. Compared with his role-debuting performances as Wotan in the first two operas, Matthias Goerne's Wanderer was dramatically more involving and he employed a darker, but always noble, tone for this final outing of the role. His intelligent treatment of the text as well as the smooth phrasing was particularly treasurable in a part that has been subjected to quite a bit of blustery vocalism. That said, the Wanderer's Act 3 music does seem too strenuous for his type of voice and one wonders if it can hold up well in a fully-staged production of the entire cycle.
Werner van Mechelen was a sturdy Alberich, although the character's bitterness could have been emphasized more strongly. Last year's Hunding, Falk Struckmann, lent his sonorous voice to Fafner this time, but he was somehow not very menacing, despite all those growls he made during the battle with Siegfried. Valentina Farcas was a lyrical Woodbird who made every word tell, and the Erda of Deborah Humble (another returnee) was remarkably well sung, even if one would have looked for richer low notes in this music. Heidi Melton, last year's Sieglinde, has now graduated to the part of Brünnhilde, and she was certainly up to the challenge, singing with a firm and often radiant voice all the way up to the high Cs. That said, she is not (yet) a genuine hochdramatische Sopran and one missed the breadth of tone as well as the imperious command of the top register that were the hallmarks of certain renowned interpreters of the part. Nevertheless, she and O'Neill was vocally and temperamentally quite a good match in the final duet.
Naxos engineers were again busily working behind the scene, and another successful live recording is likely to hit the shelves later in the year.
Copyright © 2016, Vincent H.K. Lau