Related Links
Recommended Links

Site News
Concert Review
14 th Annual Classical Roots Celebration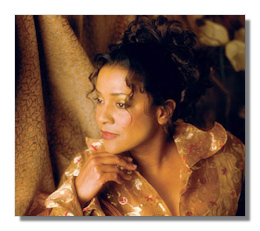 Traditional:
Lord, How Come Me Here? 1,2
Go Down, Moses 1-3
Great Day 2
Over My Head/Two Wings 1
Swing Low, Sweet Chariot/Ride Up in the Chariot 1-3
This Little Light of Mine 1,2
Jesus, Lay Your Head in the Window 1,2
Witness 1,2
Soon Ah Will Be Done 2
I Don't Feel No Ways Tired/Farther Along 1-3
Fix Me, Jesus 1,2
Balm in Gilead 1,2.3
Let Us Break Bread Together 1-3
He's Got the Whole World in His Hands 1,2
Were You There? 1
James Lee III: Chuphshah, Harriet's Drive to Canaan 3
James Weldon Johnson: Lift Ev'ry Voice and Sing 3
1 Kathleen Battle, soprano
2 Brazeal Dennard Chorale/Augustus O. Hill
3 Detroit Symphony Orchestra/Leonard Slatkin
Detroit Orchestra Hall 8 March 2014
The 14 th Annual Classical Roots Celebration at Orchestra Hall was a very enjoyable evening. Whatever its artistic qualities – considerable, and including a new piece by James Lee III – the evening was really about Kathleen Battle. I suspect most people were there to see and hear Ms. Battle perform. Now in the twilight of a long and controversial career, the soprano still retains a remarkable aura when performing. She and Detroit Symphony Orchestra Music Director Leonard Slatkin have worked together for years, and their collaborations speak of familiarity and mutual respect.
What of the music? It is obvious that Battle has lost a step, especially compared to her earlier recordings and concerts. Certainly, the light and glorious tone remains, but the arrangements seemed to be tailored to her diminished abilities. At times, the orchestra overpowered her; this was Slatkin's fault. Still, I believe that the concert was more than the sum of its parts. The Lee piece was an exciting new work, well played by the Detroit forces. Equally welcome was the increased role of Hill's Chorale; the a cappella numbers were especially satisfying. Combined with tributes to the African-American community and to those who shaped it, the whole affair was noticeably more celebratory than in 2013.
I don't think that a concert like this is designed for critical opinion. It is a testament to the artistic legacy and influences of the African-American identity. In a city like Detroit, this is particularly important. If we frame the Classical Roots series in this way, then Battle's appearance is all the more successful. If I took time to comment on her obvious signs of decline in places – she lost her place here and there – then it is equally essential that I mention her unfailing artistry, her deep emotional connection to this music, and her obvious joy at sharing it with us. This may not have been the most artistically important concert of my lifetime, but it certainly ranks as one of the more heartfelt. Even in the world of classical music, I believe that counts for something.
Copyright © 2014, Brian Wigman