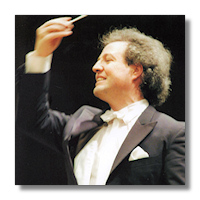 Taking a Dip in The Online Stream
Classical Music Makes A Play for Web Crowd
By Anne Midgette


Of all European summer music festivals, the Bayreuth Festival may be the hardest ticket. Devoted to the operas of Richard Wagner, presented in the theater that he built, it receives so many requests for its two-month season that people wait for years to get in. Last Sunday saw the first performance this year of "Die Meistersinger von Nürnberg" as produced by Katharina Wagner, the composer's great-granddaughter.
Last year, it was the talk of the season among those who had managed to see it. This year, it could be experienced live on your home computer.
For if you don't travel to Europe's festivals this summer, some of them will come to you. If the 49 euros (almost $80) that Bayreuth charged to log on to its first-ever live video transmission was too steep, you could go to the Web site Medici.tv, which this summer has featured live broadcasts from three festivals: Aix-en-Provence, Aspen and Verbier. That same afternoon, free of charge, it was offering a live webcast from Verbier of a chamber concert with violinist Julian Rachlin, cellist Mischa Maïsky and pianists Piotr Anderszewski and Nikolai Lugansky, among others.
Does anybody actually want to watch classical concerts on their computer screens? Evidently, yes. Last year, Medici.tv reached 150,000 unique viewers with its broadcasts from Verbier, according to Medici.tv's founder and director, Hervé Boissière. This year, he says, the numbers are even better. (Check the Medici.tv website for information on web cast availability.)
Read more about this at the Washington Post website:
http://www.washingtonpost.com/wp-dyn/content/article/2008/07/31/AR2008073101848.html