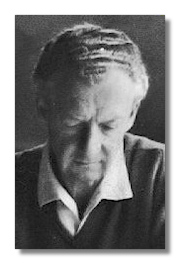 Inglese, Per Favore?
Mencken called opera in English "about as sensible as baseball in Italian." But it does have its charms.
By Justin Davidson

Despite all the words that are sung in English every day, on every quadrant of the Earth, our language skulks around the edges of opera. Eighteenth-century Londoners believed it self-evident that the finest sung dramas should be unintelligible by design, which is how Handel, a German, came to pen operas in Italian for monoglot British society. Even now, arias in English seem to be a cultural error, like Finnish hip-hop or salsa from Dubai. The current Met season incorporates one opera by an American in Sanskrit (Philip Glass's Satyagraha), another that mixes English with Chinese (Tan Dun's The First Emperor), and Humperdinck's Hansel and Gretel, sung in English translation for the benefit of the kids. Only Benjamin Britten's Peter Grimes, the work that brought British opera back to life after World War II, makes an irrefutable case for the language's singable power and lyrical efficiency. You can pack a lot of sense into a very few English words; set those words to music, and pellets of plain speech bloom. Britten made the title character a taciturn Suffolk fisherman, and also a figure of overpowering eloquence.
Read more about this at the New York Magazine website:
http://nymag.com/arts/classicaldance/classical/reviews/45098/