Librettist: Francesco Maria Piave
Based on Le Roi s'amuse by Victor Hugo











Cast of Characters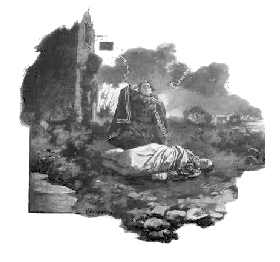 Rigoletto, (baritone) the Duke's Jester
Gilda, (soprano) his daughter
Duke of Mantua, (tenor) Libertine
Sparafucile, (bass) an assassin
Maddalena, (mezzo-soprano) his sister
Giovanna, (mezzo-soprano) Gilda's nurse
Count Ceprano, (bass)
Countess Ceprano, (mezzo-soprano) his wife
Matteo Borsa, (tenor) Courtier
Count Monterone, (baritone) Noble
Marullo, (baritone) Coutier
Courtiers, pages and servants.
Setting
16th Century Mantua
Premiere
Teatro La Fenice, Venice, Italy; 11th March 1851.
Plot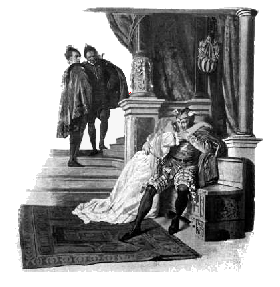 Rigoletto is an opera filled with curses and irony. Initially named La Maledizione, Verdi later changed the title to that of the opera's most unfortunate of characters. At a Ball in the Ducal Palace, Rigoletto taunts Count Ceprano whose wife is the target of the Duke's wandering eye. Monterone, whose daughter was seduced by the Duke bursts in and calls a curse upon the Duke for destroying his daughters honor and Rigoletto for making jest of it. Through trickery, Rigoletto's daughter is carried off to the Duke to suffer the same fate as Monterone's daughter. Rigoletto plots his revenge through use of the assassin Sparafucile and his sister Maddalena. Things do not go as planned for Rigoletto as the curse comes back to haunt him.
Memorable sections of music
Questa o quella
Caro nome
La donna è mobile
Quartet: Bella figlia dell'amore
Copyright © 1996, Stephen L. Parker