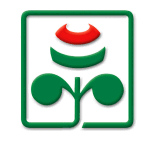 200 performances in the main event from rap to romantics; 360 shows at Fringe Festival
by Julia Brühne

Even if the weather is not yet cooperative, the Budapest Spring Festival is set to lighten your step from Friday. The festival between 14 and 30 March is in its 28th year and is one of Europe's largest and most celebrated cultural festivals. The 200-or-so theatre performances, exhibitions, classical concerts, jazz shows and other events are expected to attract 200,000 guests.
The classics
The festival will open with the Bavarian State Orchestra led by the internationally renowned Kent Nagano.
On Thursday 20 March, the Bamberg Symphony Orchestra, under well-known Hungarian conductor Ádám Fischer, will perform Haydn, Mozart and Dvorák adaptations at the Palace of Arts.
The beautiful Hungarian State Opera will not go unused: Wagner's Parsifal, Puccini's La Bohème and Bizet's Carmen should light up the evenings of fans of romanticism.
Not-so classics
In the lighter entertainment genre, the gospel choir Blind Boys of Alabama, some of whose members are now in their 70s, is sure to make an impression.
Those who are interested in contemporary dance should watch out for the performance of the American dance group Philadanco. The group performs major works of modern American dance with individual use of form and technical perfection.
Scheduled at the last minute, but no less worth watching, is a concert by the "enfant terrible" of classical music, Nigel Kennedy who replaces Maxim Vengerov.
Read more about this at the Budapest Times website:
http://www.budapesttimes.hu/index.php?option=com_content&task=view&id=6181