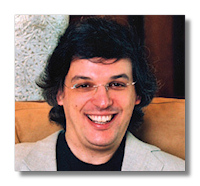 Florida Orchestra struggles to create balanced program
By John Fleming


The Florida Orchestra is in a terrible bind. On the one hand, music director Stefan Sanderling and the orchestra want to – need to – play contemporary classical music. An endless stream of standards by Beethoven, Brahms and the Russians is a programming strategy that leads to artistic oblivion.
But whenever the orchestra sprinkles some relatively new music into its concerts, such as a couple of 20th century French works heard in masterworks programs this season, it turns off a significant number of audience members. These usually are subscribers, the most loyal listeners the orchestra has.
This season, I have received quite a few letters from concertgoers complaining about mildly adventurous works by the likes of Messiaen, Dutilleux, Harbison and Helps, and I expect the orchestra has, too.
"We truly were not impressed with this display of contemporary music,'' wrote Carol Enters of Clearwater after hearing the Helps Symphony No. 2. "If, indeed, maestro Sanderling is impressed, let him mount a series all his own, so that those who appreciate such presentations can enjoy them .?.?. and those who do not will not have to suffer through them.''
This sort of response undoubtedly has something to do with the 2008-09 season's masterworks schedule, which includes just two works by living American composers, John Corigliano and Samuel Adler, and not a single premiere.
Read more about this at the St. Petersburg Times website: