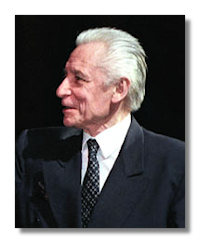 Bolshoi's choreographer back
By Tony Halpin

He ruled the world's most famous ballet company with an iron fist for three decades until he was ousted in a revolt against his authoritarian style.
Now Yuri Grigorovich is returning to the Bolshoi Ballet in Moscow to oversee the Soviet-era repertoire that earned him global fame as a choreographer.
Grigorovich, 81, was the Bolshoi's artistic director from 1964 until 1995, when he was forced out amid accusations that its reputation had stagnated and crumbled with the Soviet Union. His appointment this week as a ballet master by general director Anatoly Iksanov marks a stunning return.
Grigorovich received the invitation to return to the theatre at the funeral last month of his wife, Natalia Bessmertnova, the legendary ballerina whose name means immortal in Russian. She was among 15 dancers who protested against Grigorovich's departure with a one-day strike. They appeared on stage in jeans and T-shirts before a shocked audience expecting to see Romeo and Juliet, the first time that a performance was cancelled by a dancers' protest since the Bolshoi was founded in 1776.
Read more about this at the The Australian website:
http://www.theaustralian.news.com.au/story/0,,23351747-16947,00.html