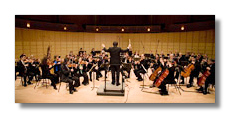 CBC needs to be saved from its supporters
By Kelly McParland

The CBC is going through one of its regular bouts of self-induced angst as it struggles to rationalize the money it spends with its inability to attract an audience significant enough to justify those expenditures.
This time the argument is taking place on two fronts, one the decision to shuffle the programming on Radio 2 to reduce the emphasis on classical music, the other to kill off the CBC radio orchestra, the last radio orchestra in North America.
The resistance to both moves has been both predictable and fierce. True believers in the CBC may be few in numbers – and becoming fewer, it seems, with each passing year – but they're passionate. And they don't keep their opinions to themselves.
Read the complete article at the National Post website:
http://network.nationalpost.com/np/blogs/posted/archive/2008/03/31/cbc-needs-to-be-saved-from-its-supporters.aspx