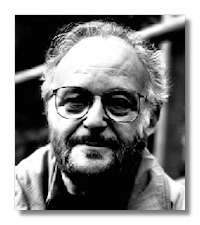 Conductor, composer Gerhard Samuel dies at 83
By Joshua Kosman

Gerhard Samuel, an innovative conductor and composer who played a pre-eminent role in the musical life of the Bay Area throughout the 1960s, died Tuesday at his home in Seattle. He was 83.
During his 12-year sojourn in the Bay Area, Mr. Samuel served as music director of both the Oakland Symphony (1959-71) and the San Francisco Ballet (1961-71) and was the first music director of the Cabrillo Music Festival. He also founded and led the Oakland Chamber Orchestra and made a few guest appearances with the San Francisco Opera.
Although he was steeped in the traditional symphonic and ballet repertoire, Mr. Samuel was known chiefly for his deep engagement with contemporary music. Under his leadership, the Oakland Symphony increased its audience and acquired a national reputation for artistic daring.
Over the course of a decade, nearly one-third of the orchestra's repertoire consisted of music by 20th century composers, and in some seasons nearly every program included at least one premiere. The stylistic range was broad enough to encompass such European masters as Lutoslawski and Stockhausen and California composers like Terry Riley and Henry Brant.
Read the obituary at the SFGate website:
http://www.sfgate.com/cgi-bin/article.cgi?f=/c/a/2008/03/29/BA1LVSDJO.DTL