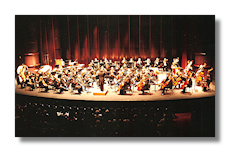 Symphony will shut down for summer with future in doubt
Picnic with the Pops series canceled
By Jeffrey Sheban


After 57 years of music making, including a triumphant concert in New York's Carnegie Hall, the Columbus Symphony says it will shut down June 1.
Out of money and having failed to reach a new labor agreement with the musicians, the orchestra's board of trustees said today that it is canceling the summer Picnic With the Pops and Popcorn Pops series and most likely its 2008-09 season, scheduled to begin in October.
Columbus would become one of the nation's largest cities without a full-time professional orchestra.
Read more about this at The Columbus Dispatch website:
http://www.columbusdispatch.com/live/content/local_news/stories/2008/05/08/picnic.html