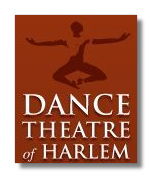 Regrouped Dance Theatre of Harlem to focus on education
By Susan Reiter

The organization's financial picture improved after a hiatus, but not enough to put its company back on tour.
Until a few years ago, whenever Dance Theatre of Harlem was on a tour of U.S. cities, it routinely held auditions for its school's summer program or to spot potential apprentice dancers. But that was before September 2004, when financial realities forced the umbrella organization to put the professional troupe on hiatus.
At the time, DTH founder and artistic director Arthur Mitchell says, he expected an interruption of a year at most. But although the sizable deficit and the grim overall financial situation that threatened the organization in 2004 have diminished substantially, no one will be seeing the professional company in the near future.
Instead, DTH is conducting a 10-city audition tour devoted solely to the intensive student summer program at its spacious Harlem headquarters, which continues to hum with activity. The Los Angeles tryouts will be held Sunday at the Lula Washington Dance Theatre.
"We made up our minds that we wanted to fill that gap that existed because the company was no longer on tour," the indefatigable and eternally youthful Mitchell, who will turn 74 this month, said the other day. Just outside the conference room where he sat hung posters from DTH's foreign tours -- souvenirs of engagements in Monte Carlo, Verona, Germany, Barcelona.
Read more about this at the LA Times website:
http://www.latimes.com/entertainment/news/arts/la-et-harlem7mar07,1,994856.story