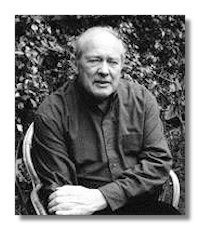 Tributes to "inspiring" composer Hoddinott
Karen Price

Tributes were paid last night to eminent Welsh composer Alun Hoddinott who has died at the age of 78.
Mr Hoddinott's work was commissioned by leading orchestras and was recognised throughout the world.
The night before he died, the world premiere of his last string quartet was performed at London's Wigmore Hall.
The Bargoed-born composer produced symphonies, piano sonatas, operas (including two for television and four with leading parts for Sir Geraint Evans), concertos for all instruments, and a wide range of vocal, choral, instrumental, chamber and orchestral music.
Read more about this at the icWales website:
http://icwales.icnetwork.co.uk/whats-on/whats-on-news/2008/03/13/tributes-to-inspiring-composer-hoddinott-91466-20615223/