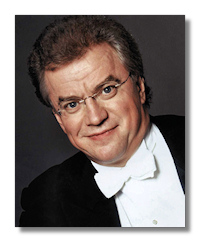 Vänskä sets down the baton and takes up the pen
The famed music conductor makes his second foray into the world of composition with a nine-minute work that reflects the 35W bridge collapse.
By Graydon Royce

Osmo Vänskä, composer, has struck again. The music director of the Minnesota Orchestra has knocked out a new work titled "Bridges" that will have its premiere on Sunday with the Metropolitan Symphony Orchestra. The nine-minute piece was inspired by the collapse of the Interstate 35W bridge last summer.
Bill Schrickel, principal bass with the Minnesota Orchestra and conductor of the Metropolitan Symphony, had been nagging Vänskä to write something since 2006, when the Minnesota Orchestra performed his composition "Here!...Beyond?"
Read more about this at the Star Tribune website:
http://www.startribune.com/entertainment/music/18976034.html