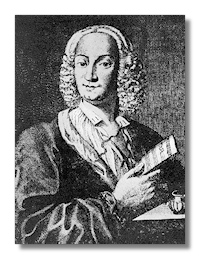 Vivaldi's long-lost opera returns to Prague after 278 years
After hunting the missing manuscript down in a German archive, Czech conductor revives "Argippo"
By David Randall


A long-lost opera by Antonio Vivaldi was to have its first performance in centuries last night. Argippo, discovered by a Czech musician as he rummaged through an old archive of anonymous scores, was being staged at a castle in Prague, the city where it had its premiere in 1730. Fittingly, it will be conducted by Ondrej Macek, the man who found the manuscript, and played by his Baroque Music Ensemble Hofmusici.
Vivaldi, called by contemporaries "the Red Priest" for the colour of his hair, is known these days, to all but serious lovers of Baroque music, for a single work: The Four Seasons. However, he was a prolific composer who produced more than 500 concertos, 73 sonatas, numerous pieces of sacred music and 46 operas. One of them, Argippo, opened in the Palace of Count Spork in the centre of Prague 278 years ago. The Czech capital was then a city of arts with some of the best music of the time, often performed by the continent's most prominent singers and musicians.
Read more about this at The Independent website:
http://www.independent.co.uk/arts-entertainment/music/news/820860.html