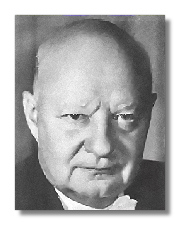 Local premiere, first recording of the elusive Hindemith
By David Patrick Stearns


Piano concertos by major composers don't disappear quietly and aren't easily hidden.
Though Paul Hindemith's Klaviermusik mit Orchester was silenced for more than eight decades by the illustrious Austrian family that paid for its creation, it dangled just out of reach of those who knew of its existence, locked up in a Bucks County farmhouse, with access blocked intractably and repeatedly whenever anyone – whether Hindemith's estate or Philadelphia conductor Jonathan Sternberg – came close.
Finally discovered in 2002, Klaviermusik had an acclaimed 2004 world premiere in Berlin, and will be recorded for the first time, live in concert, at 8 p.m. Sunday at the Kimmel Center with the Curtis Symphony Orchestra.
Not just another Hindemith work, Klaviermusik quickly has become one of the composer's most-played concertos, performed by the New York Philharmonic and San Francisco Symphony, and garnering musical satisfaction that almost justifies the exasperating Viennese intrigue surrounding it.
Read more about this at the Philadelphia Inquirer website:
http://www.philly.com/inquirer/magazine/20080424_Local_premiere__first_recording_of_the_elusive_Hindemith.html