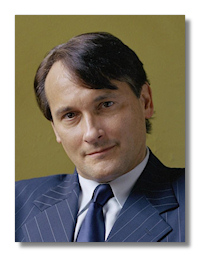 Pianist-arranger Christopher O'Riley has redefined the possibilities of classical music
By Diane Peterson

It's been a dozen years since pianist Christopher O'Riley last performed with the Santa Rosa Symphony.
In the interim, the multitalented Midwesterner has continued to evolve, using his early experience in jazz and rock as a springboard to new heights as a classical artist.
From his high-profile role as the host of "From the Top" – a public radio show centered on young musicians – to his groundbreaking arrangements of songs by the Brit alt-rock band Radiohead, O'Riley, 51, has earned a reputation for innovation coupled with a refreshing lack of pretense.
This weekend, he will tackle Béla Bartók's Concerto No. 1 with the Santa Rosa Symphony. The concerto looks back to the Viennese School and to Brahms, whose Symphony No. 1 will round out the second half of the program conducted by Music Director Bruno Ferrandis.
O'Riley likes to perform pieces he feels passionate about. Under his nimble fingers and carefully crafted arrangements, an eclectic stream of pop music has migrated to the classical music stage over the years.
"It's really sort of a selfish enterprise," he said in a phone interview from northeast Ohio, where he spends most of his time. "It's always been about the song … a couple of Cocteau Twin songs, a Stephen Sondheim song. Things just take me over."
At the same time, the virtuoso has championed new music from within the classical world, premiering eclectic works by Richard Danielpour and Aaron Jay Kernis while recording well-known gems by Beethoven, Ravel and Scriabin.
Read more about this, including an interview, at the The Press Democrat website:
http://www1.pressdemocrat.com/article/20080410/LIFESTYLE/804100308/