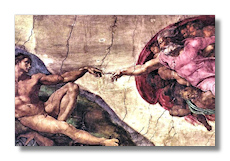 The quiet master behind the masterpiece
By Dr. David MacKenzie
The Sentinel
Franz Joseph Haydn's great oratorio The Creation is acknowledged as one of the greatest musical achievements of Western Civilization. It is certainly the crowning glory of a composer whose creative output was immense – more than 1,000 works – and who is credited as the creator of the Classical-era symphony and string quartet.
The Creation will be performed at 8 p.m., Friday, April 4 at the Fireman Center for the Performing Arts at Tabor Academy in Marion, and will feature as soloists soprano Rebecca Grimes, tenor Thomas Oesterling, and Baritone, John Murelle. There will be a pre-concert prelude for ticket holders, which will take place one hour prior to each concert. Tickets are $20 and may be purchased by calling 508-999-6276, or in person at the Marion General Store, Seaport Village Ice Cream and Coffee, Sail Away Studio, and Bev Loves Books.
Haydn's life spanned a period of enormous changes in the world, in the arts, and especially in music, and most musical trends during the 18th Century were pioneered and perfected by him. Born in 1732, he was 18 years old when J. S. Bach died. He outlived Mozart and was still a revered musical figure in Vienna when Beethoven's "Eroica" Symphony, a work considered by many as ushering in the Romantic era, was performed in 1805. Both Mozart and Haydn owed great debts to Haydn. Indeed, Haydn was the only contemporary composer for whom Mozart held any regard, acknowledging that it was from Haydn he had learned how to write string quartets, and commenting at one point "Haydn alone has the secret both of making me smile and of touching my innermost soul."
For all of that, most concert-goers today can more readily name and recognize works by Haydn's older contemporaries Johann Sebastian Bach and George Frederick Handel, or his much younger colleague and friend W. A. Mozart or his student Ludwig van Beethoven. Why is this?
Read more about this at the The Sentinel website:
http://www.wickedlocal.com/mattapoisett/fun/entertainment/arts/x325168322