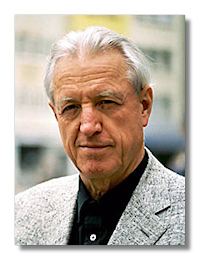 Klaus Heymann profile
Klaus Heymann may not know how to read music or play a musical instrument, but he has been attending classical concerts with his parents since he was 9 years old. Today he is best known as a successful entrepreneur, who is a classical music amateur.
Heymann began his career in his native city of Frankfurt, as an export advertising and promotion manager for Max Braun AG, a manufacturer of audio equipment, household appliances and electric shavers.
After working for an American newspaper, The Overseas Weekly, for five years in Germany, he came to Asia in 1967 to start up its Hong Kong office, and subsequently started his own business.
Heymann's Pacific Mail Order System began as a direct-mail advertising company, which later evolved into a mail-order firm for members of the U.S. Armed Forces serving in Vietnam. It provided cameras, watches and audio equipment, including Bose loudspeakers and Revox tape recorders.
Read more about this at the CNN website: