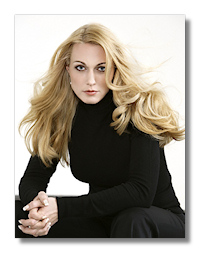 Wagner's grandson steps down as Bayreuth director
Richard Wagner's grandson is resigning after 57 years as director of the Bayreuth Festival, officials said Tuesday, but the long-running family feuds over who will succeed him are set to continue.
"Wolfgang Wagner has announced his resignation," Markus Gnad, spokesman for the Bavarian culture ministry, told AFP.
Officially, it was not yet known who will succeed Wagner as director of the prestigious annual festival nor when he would formally step down, Gnad said.
However, observers see it as a done-deal that his two daughters, Eva, 63, and Katharina, 29, will run Bayreuth jointly.
Wolfgang has always insisted that his appointment was for life, and stubbornly refused to step aside, despite pressure from the festival's decision-making body, the Stiftungsrat. But earlier this month he indicated that he might compromise and allow Eva and Katharina to take over.
Read more about this at the AFP website:
http://afp.google.com/article/ALeqM5j9lG09KwMWhBh9zLKmDBD5EZyMwg